About Compassionate Hearts
LKLP Compassionate Hearts is here to help you care for your loved ones. We offer affordable top quality daytime services to those seeking health care for their family.
LKLP Compassionate Hearts realize caregivers want better options for their loved ones. It is our mission to provide a safe and stimulating environment, offering caregivers an alternative to nursing home care, giving them the opportunity to continue their daily activities.
We understand that, for many, this is their first experience away from their homes and family. That is why we take personal interest in each person...helping him or her make an easy transition right from the start. For the caregivers, we take great strides to make sure you have a smooth, worry-free transition and we make sure your concerns and questions are answered.
LKLP Compassionate Hearts staff consist of activities personnel, CNA's and a social worker. There is also an RN or LPN on site at all times. Our nurses can administer medication, monitor vital signs, arrange for medication pick up or delivery and provide wound care. We also assist clients with personal hygiene and grooming needs. We provide games, arts and crafts, exercise and various recreational activities on a daily basis. Clients are provided with a nutritious breakfast, lunch and snacks.
Family visits to our facility are always welcome! A visit to our center may help you and your loved one feel more at ease. We encourage you to get to know us, tour our facility, and ask any questions. During your visit, we can evaluate the assistance needed and any special care your loved one may require.
Contact us now to schedule a FREE-DAY to come by and see what it is like at the adult day.
Compassionate Hearts Program Fees
There are several funding sources, such as private insurance and Medicaid, that may pay part or all of your Compassionate Hearts fees. We DO NOT take your income checks! We also offer self pay.
If you know anyone 21 years of age or older who may need our services, please give us a call or stop by. We give a free-day for potential clients to come by and see what it is like at the adult day.
Compassionate Hearts Center Hours
The Adult Day Health Center
Monday thru Friday from 7:00 am - 5:00 pm
Compassionate Hearts Transportation
Compassionate Hearts provides transportation to and from the center on an as needed basis. The transportation service is provided in part by LKLP's large transportation program, which includes wheel chair accessible vans.
Compassionate Hearts Program Highlights
Compassionate Hearts is entering its 13th year of service at this time. Over the past thirteen years, LKLP's Adult Day program has enrolled over 165 adults from 5 counties. This program continues to make a difference in the lives of our clients and their families on a daily basis. The staff are deeply committed to each client and improving their quality of life. We strive to help each person meet their highest level of functioning mentally, physically and spiritually. The love and family-like atmosphere is truly unique.
Participants are encouraged to remain physically and mentally active and involved in the community. Without this service, many clients would require care in an institutional setting. This program allows them to remain in the community and maintain as much independence as possible. We have monthly educational lessons from the Health Department and UK extension office. In addition, we do self-care training and have an active physical exercise program at the center. Our staff provides everything from ADL assistance to medication administration, diabetic monitoring, wound care and tube feeding for those unable to have oral nutrition.
We have several volunteer groups that visit the center on a weekly or monthly basis including Big Creek Mission, Singing Ladies, Barb and Darrell, Ms. Emma, Terry from the Bookmobile, Rita Fugate, Clarence Deaton, Rev. Ellen Peach and United in Christ.
In addition to having community volunteers, we try to take as many outings in the community as possible. This year we have been to Prestonsburg for a Breakfast Buffet with Santa and Friends, the local park for a picnic and Easter Egg hunt, Carr Fork lake for fishing, Camp Nathanael, Intergenerational Prom, Ponderosa, Hillside Theater, and monthly trips to Wal-Mart.
The services at the adult day change people's lives every day. Please feel free to stop by and visit us and see all the wonderful things happening.

Compassionate Hearts FAQ
Compassionate Hearts provides traditional nursing services during the daytime hours only. Our participants return home to their families in the evenings. This arrangement enables family members to fulfill their daily responsibilities, provides the loved one with opportunities for socializing and rehabilitation and allows all members of the family to come back together at the end of the day. We offer skilled nursing care, recreational activities, and rehabilitative services like those found in a nursing home. We even provide the occasional field trip for those interested and able to attend.
How can Compassionate Hearts benefit your family?
Compassionate Hearts gives the caregiver the freedom to fulfill daily responsibilities and the reassurance of knowing their loved one has companionship and comprehensive, quality care throughout the day. In addition, Compassionate Hearts also provides these significant benefits for the loved one:


Increased social contact with other people;

Increased sense of independence through stimulating programs and trips;

Physical and mental exercise to help maintain physical and mental abilities;

Skilled nursing care by registered nurses who can identify and care for challenging needs;

Personal care, including assistance with meals, toileting, and daily living needs; and

The postponement or elimination of long-term nursing home care.
Compassionate Hearts Contact Information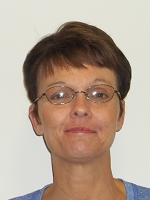 Sandy Bowling
Registered Nurse
s.bowling@lklp.net 
Center's Phone: (606) 436-8700
Center's Fax: (606) 436-0500
Center's Location:
149 Red Bud Lane
Hazard, KY 41701
Office Hours :
Monday - Friday 7:00 AM - 5:00 PM