To Schedule Human Service Transportation:
Region 5, 13, and 15
1-800-245-2826
 
Who Is Eligible?
Medicaid, Department For The Blind and Vocational Rehabilitation recipients/participants residing in the following counties:
Region 5:        Adair, Allen, Barren, Butler, Edmonson, Green, Hart, Logan, Metcalfe, Simpson, Taylor, Warren
Region 13:      Breathitt, Clay, Harlan, Jackson, Knott, Lee, Leslie, Letcher, Owsley, Perry Wolfe
Region 15:      Bath, Boyd, Carter, Elliot, Greenup, Lawrence, Menifee, Morgan, Rowan
LKLP is proud to provide transportation services for Veterans and their families.  Please call 800-245-2826 to see if you are eligible.  Does it Work?
Recipients who need to schedule transportation services should contact us during our normal office hours of Monday through Friday from 8:00am – 4:30pm and Saturday from 8:00am – 1:00pm local time. All trips not considered "urgent care" must be scheduled 72 hours in advance   After hours paging is available, including Sundays and State Holidays, for immediate or "urgent care" transportation.
 Message
It is hard to believe that another fiscal year has ended.  We had a very busy and productive year providing transportation for people across the commonwealth.  We scheduled over 1 million HSTD (Medicaid) trips alone in FY17.  Not only did we have an active year, it was also very exciting.
We had several staff members attend conferences in Lexington, New Orleans and Detroit this past year.  These conferences included the KPTA/KYTC 2016 Training Mini-Conference in Lexington, the 39th Annual Kentuckians for Better Transportation Conference in Lexington, the 12th Annual FTA Drug and Alcohol Program National Conference in New Orleans, LA and the annual Community Transportation Association of America EXPO in Detroit, MI.  All of these conferences were very informative and beneficial.
We recently opened our new office in Bowling Green.  It is located on Collett Avenue which is just off the US 31 Bypass.  This is our regional office for the Region 5 Brokerage.  Last month we met with Jeremy Thompson from the Kentucky Transportation Cabinet, Office of Transportation Delivery, at this location.  He conducted our Region 5 Broker readiness test and inspected five vehicles from three of our Region 5 subcontractors.
  HSTD FY 2017- May 2017
| | | |
| --- | --- | --- |
| | Trips | Miles |
| Region 4 | 181,376 | 2,214,393 |
| Region 5 | 319,675 | 4,251,204 |
| Region 9 | 166,930 | 1,945,220 |
| Region 13 | 176,300 | 3,488,428 |
| Region 15 | 95,774 | 1,401,881 |
| TOTAL | 940,055 | 13,301,126 |
Please click on the following links to view our Title VI Notice of Protections Against Discrimination or the Title VI Complaint Form
---- TITLE VI or Title VI Complaint Form.
 HSTD Contact Information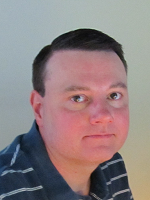 Johnnie Davidson
HSTD Pojece & Provider Network Director
j.davidson@lklp.net
Toll-Free: 1-800-245-2826
Local: (606) 436-8853
Office Location:
Perry Transit Facility
398 Roy Campbell Drive
Hazard, KY 41701
Office Hours:
Monday – Friday 8:00 AM – 4:30 PM
Saturday 8:00 AM - 1:00 PM