To Schedule Human Service Transportation:
Region 5, 13, and 15
1-800-245-2826
 
Who Is Eligible?
Medicaid, Department For The Blind and Vocational Rehabilitation recipients/participants residing in the following counties:
Region 5:        Adair, Allen, Barren, Butler, Edmonson, Green, Hart, Logan, Metcalfe, Simpson, Taylor, Warren
Region 13:      Breathitt, Clay, Harlan, Jackson, Knott, Lee, Leslie, Letcher, Owsley, Perry Wolfe
Region 15:      Bath, Boyd, Carter, Elliot, Greenup, Lawrence, Menifee, Morgan, Rowan
LKLP is proud to provide transportation services for Veterans and their families.  Please call 800-245-2826 to see if you are eligible.  Does it Work?
Recipients who need to schedule transportation services should contact us during our normal office hours of Monday through Friday from 8:00am – 4:30pm and Saturday from 8:00am – 1:00pm local time. All trips not considered "urgent care" must be scheduled 72 hours in advance   After hours paging is available, including Sundays and State Holidays, for immediate or "urgent care" transportation.
 Message
This past fiscal year seems to have gone by very quickly. It was a busy and productive year in both Human Service and Public Transportation. In Fiscal Year 2019 we scheduled over 600,00 Medicaid trips in our Human Service Transportation program. All staff in Human Service and Public Transportation have worked very hard this past year. Everything we accomplished this past year would not have been possible without the hard work and dedication from all of our transportation staff. We would like to thank them for their commitment and devotion to all of the people we serve. As we look ahead to this coming year, it appears to be even busier with a few new things on the horizon.
In June we submitted all of the FY20 HSTD contracts to the Kentucky Transportation Cabinet, Office of Transportation Delivery for approval. This is always a very busy time for us. Bruce Brown and Kim Polly worked tirelessly to get this accomplished, as we had a very short window to get all of the information together. Thanks to their hard work, we now have everything in place to begin a new fiscal year in the Human Service Transportation program.
  HSTD FY 2019- May 2019
| | | |
| --- | --- | --- |
| | Trips | Miles |
| Region 5 | 329,716 | 4,543,677 |
| Region 13 | 184,787 | 3,579,308 |
| Region 15 | 106,310 | 1,533,789 |
| TOTAL | 620,813 | 9,656,774 |
Please click on the following links to view our Title VI Notice of Protections Against Discrimination or the Title VI Complaint Form
---- TITLE-VI
or
TITLE-VI COMPLAINT FORM.
 HSTD Contact Information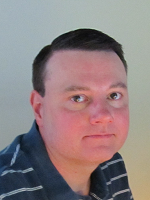 Johnnie Davidson
HSTD Pojece & Provider Network Director
j.davidson@lklp.net
Toll-Free: 1-800-245-2826
Local: (606) 436-8853
Office Location:
Perry Transit Facility
398 Roy Campbell Drive
Hazard, KY 41701
Office Hours:
Monday – Friday 8:00 AM – 4:30 PM
Saturday 8:00 AM - 1:00 PM