About Workforce Investment Opportunity Act
Serving:  Leslie, Knott, Letcher and Perry Counties
The LKLP Workforce Investment Opportunity Act program is designed to assist low-income individuals to acquire skills necessary to become gainfully employed. WIOA delivers many levels of assistance to adults, economically disadvantaged youth, and dislocated workers. We use a wide assortment of resources that allow our clients to obtain the latest job-market information, help them identify their interests and aptitudes, and advance their careers.
Eligible customers may receive assistance with tuition, books, fees, and other training-related costs. The program can even provide relocation assistance for customers who find a job which requires them to move.
WIOA Director's Message
The Workforce Investment Opportunity Act provides opportunities for training in in-demand occupations, working to increase employment and retention rates, increase earnings, to affect economic self-sufficiency among individuals, and meet performance standards while meeting the labor market's need for a skilled workforce. 
NEG GRANTS
H.O.M.E. (Hiring our Miners Everyday) and the Community Impact Grants are National Emergency Grants to assist laid off coal miners, their spouses, and all Dislocated Workers who meet the grant specifications.  These clients may be eligible to receive: On the Job Training (OJT), Classroom Training, Certification/Licensing and other services.
JOB CLUB
Job club is a small group of job seekers who meet weekly with local workforce professionals to improve their job seeking practices. The group members provide support for each other while networking and learning techniques for improving their job searches from the workforce professionals and invited guests. This combination of support, networking, and job-search education makes job club members much more successful at gaining employment than job seekers who search alone.  The job club curriculum consists of 12 weeks and includes some of the following:  Best practices for networking, Understanding the structure of a successful job search, How to build a better resume, Tips for applying successfully for jobs as well as Up-to-date labor market and career information.  In this program year, we completed 2 job clubs in all 4 counties.  We have served over 60 job seekers through Job Club this year.  WIOA has been very proud of the efforts put forth with Job Club.
ON THE JOB TRAINING
The On the Job Training is provided to a paid participant while engaged in productive work in a job that provides knowledge or skills essential to the full and adequate performance of the job. The OJTs are provided under a contract with an employer in the public, private non-profit or private sector.  Through the OJT contract, occupational training is provided for the WIOA client in exchange for the reimbursement of up to 50 percent of the wage rate to compensate for the employer's costs of training and additional supervision related to the OJT.  During this year we were able to service 12 OJT clients with 5 different employers.
OUT OF SCHOOL YOUTH
The Out of School Youth program continues to serve youth ages 18-21 with educational assistance and employment opportunities to help them advance in the world of work. This year we served a total 73 out of school youth. We had 11 to participate in work experience where they were placed with employers within the LKLP service area to complete up to 320 hours of work experience. The program assisted 11 individuals with Work Readiness Training and was able to assist 14 clients with tuition and fees.  We continue to recruit applicants for the program and engage customers with intensive career advising to assist them with meeting program goals and giving them the tools to advance in their career paths.
PATHS 2 PROMISE
We are having many successes with P2P.  We have many clients that have obtained employment after LKLP has provided them with work experiences and some that were able to go to a full time job with a job placement.  WIOA is working to provide transportation, child care, tuition and many other types of supports to help clients become more successful.
Client Service Summary for 2016-2017
| | |
| --- | --- |
| Clients Receiving Activities | 1034 |
| Total Number of Jobs Obtained | 98 |
Training's Provided with Funding Breakdown:
| | |
| --- | --- |
| HOME | 26 |
| Adult | 30 |
| Out of School Youth | 14 |
| Community Impact | 12 |
| Paths 2 Promise | 42 |
All Staff are to be congratulated on the success of the WIA programs.
Allison Brown
Manpower Director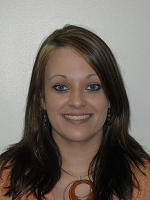 ---
WIOA Contact Information
Allison Brown
WIOA Manpower Director
a.brown@lklp.net
Toll-Free: 1-800-633-7651
Local: (606) 439-1362
Perry County JobSight Office Complex
Monday – Friday 8:00 AM – 4:30 PM EST