About Housing
Serving:  Leslie, Knott, Letcher and Perry Counties
The LKLP Housing Program began it's task in 1994 to assist low to moderate-income families in obtaining decent, affordable housing. A variety of programs can be accessed to provide families with the financial support to acquire housing.
During the past decade we have worked with local banks, Kentucky Housing Corporation, Rural Development and various other agencies in obtaining funds to purchase, build and/or rehab homes. In doing this we have performed rehab on substandard homes for families and put families in new homes expending over 2.5 million dollars.
The housing program has six certified counselors on staff. We conduct "Yes You Can Own a Home" workshops often for families interested in purchasing or building a home. The eight-hour workshop provides information on what you need to do before purchasing a home, such as financing, credit reports and caring for your home. Other workshops include budget/credit, predatory lending, post purchase and foreclosure counseling/workshops.
Please call for additional information and ask about the next scheduled workshop.
Housing Program Highlights
This has been a new era for the Housing/Weatherization Program.

The Weatherization Assistance Program is the nation's largest energy efficiency program.  This fiscal year we received funds from the Department of Energy in regular DOE and LIHEAP funds.  The weatherization program provides necessary home repairs to prevent heat loss, and repair or replace heating systems when necessary.  Our trained inspectors and crews are dedicated to the health and safety of our clients.  This fiscal year we made it possible for 70 households with approximately 175 family members to be warm in the winter, cool in the summer and safe throughout the year using DOE, LIHEAP and DSM funding. 
The staff is working diligently with Kentucky Protect My Home program.  This is for anyone that is on unemployment or has a 15% reduction in income eligible recipients may receive up to twelve months or $15,000.00 on their mortgage if they qualify.
Several "Predatory Lending" and "Budget and Credit" workshops were held throughout the four county service areas.  These six-hour workshops provide participants with useful information regarding the purchasing of a home; including financing, budgeting, credit reports, and home care. 
Staff attended several trainings to improve their knowledge of helping families move from substandard housing into more suitable homes.  Putting families into suitable housing also helps build their self esteem.
As always, the Housing Department continues to make every effort in improving access to safe and affordable housing.
Annie Thompson
Housing Director
 Housing Contact Information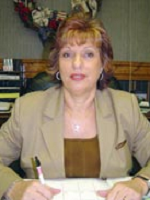 Annie Thompson
Program Director
a.thompson@lklp.net
Toll-Free: 1-800-401-4287
Local: (606) 436-8853
Office Location:
Perry Transit Facility
398 Roy Campbell Drive
Hyden, KY 41701
Office Hours:
Monday – Friday 8:00 AM – 4:30 PM